Amazon Hub Lockers are secure, self-service kiosks where you can pick up Amazon.com packages at a time and place that is convenient for you.
Hub Locker Use Cases:
"Sometimes your apartment or home isn't the best place to ship a package. Or maybe you want to surprise a friend with a last-second birthday gift and don't have the time to run home when it arrives. This is where Amazon Hub Locker comes in. With locations in over 900 cities and towns in the U.S. including convenience stores, local groceries, apartment buildings and Whole Foods Market, you can now pick up packages at a time and place that's convenient for you." -Kathie Holsenbeck – Amazon
Why it matters:
It is estimated that 40% of American households have experienced package theft from mail deliveries. Consumer fears drive them to purchase from physical locations, stay at home or take other protective measures to ensure their package is delivered safely. View this research by C+R: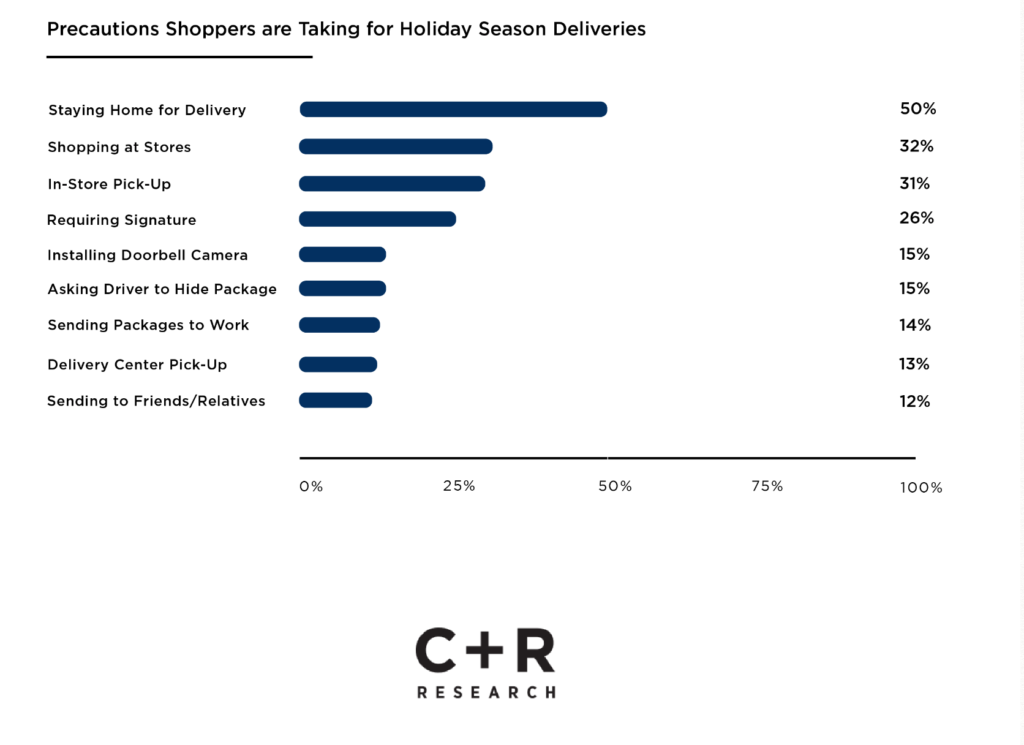 How Amazon Lockers Impact A Business
Amazon dominates in market share it's an economic juggernaut shipping billions of packages each year to customers around the world with no signs of stopping. Last year alone Amazon shipped 5 billion packages through its prime service.
Currently Amazon Hub Lockers are located in more than 900 cities and towns across the U.S. and this number continues to grow as Amazon doubles down on its expansion efforts. Interest in Amazon lockers continues to grow as they solve both logistical problems and drive traffic to retailers or businesses in which they are located. Consumers get peace of mind knowing their packages are secure and businesses are able to capitalize on the thousands of potential patrons visiting their storefronts.
How A Business Can get An Amazon Hub Locker
Interested in hosting a hub locker? Amazon provides resources here for a potential business partner to make their request to be an Amazon package hub and attract customers to their storefront.
Need Help Installing An Amazon Hub Locker Or Kiosk?
Our specialized field service technicians can help. The EFF team responds to over 25,000 field support requests each year. These include guaranteed response times that vary by account and include product installation from original box shipment to operator instruction. Our blend of people and technical skills insure a best in class client experience for the end user. EFF can train OEM specific if required and has the tools to track call reporting, dispatch, or tailor a service process to support your business needs. This includes parts management, asset chain of custody tracking, or logistics support. 24X7 coverage needs can be supported as well.